tour and train in israel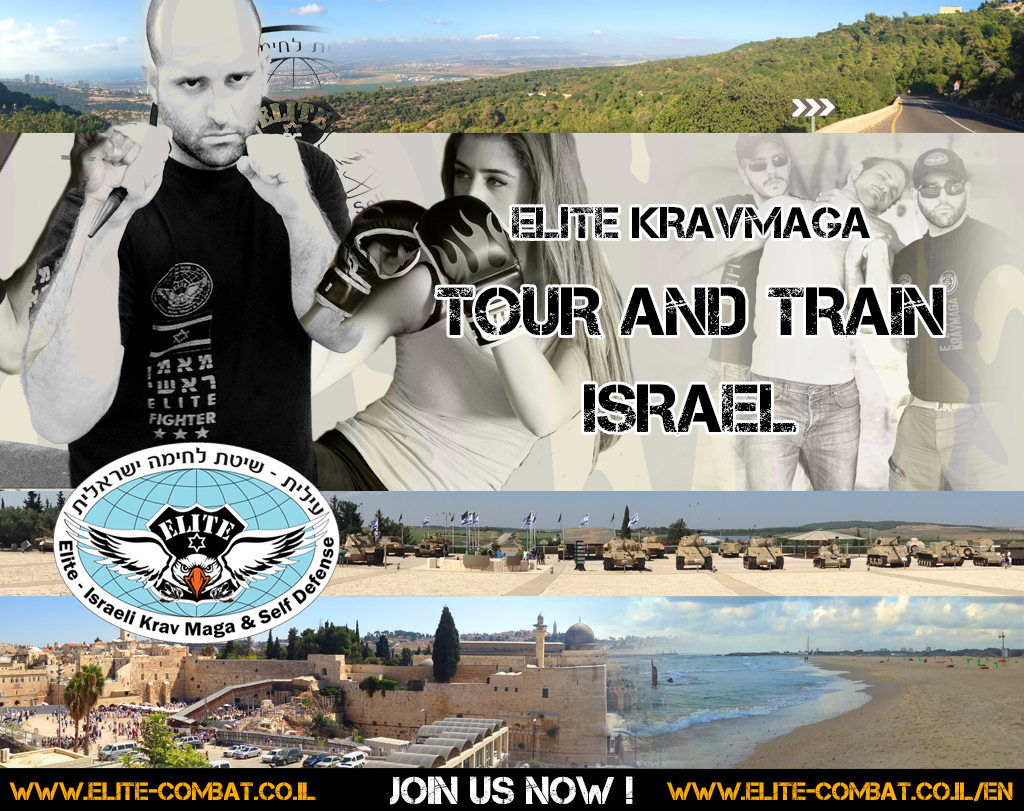 Elite Krav Maga organizes Krav Maga training seminars combining tourist visits in the Holy Land - Israel.

These krav maga training seminars are suitable to any person wishing to visit Israel while enjoing exceptional Elite Krav Maga training. The Tour & Train program features exciting tours to sacred places with professional training sessions of Elite Krav Maga.

We will visit other holy city of Jerusalem (Ammunition Hill,The Western Wall,Church of the Holy Sepulchre,Via Dolorosa and Yad Va Shem) the Sea of Galilee and Nazareth, Netanya (Birth place of krav maga) and a Military bootcamp base and Tel Aviv !!!.

Tour & Train with Elite Krav Maga will give you a unique experience of pilgrimage and sport including hotels, meals, transportation and entertainment included.

Each participant of the seminar will be entitled to a certificate of participation, with the ability to take an exam to get the grade Elite Krav Maga.All training sessions are hosted and instructed by Master Matan Bochner (Elite kravmaga chief instructor and founder).
More details and booking
Master Matan Bochner +972-54-3194941